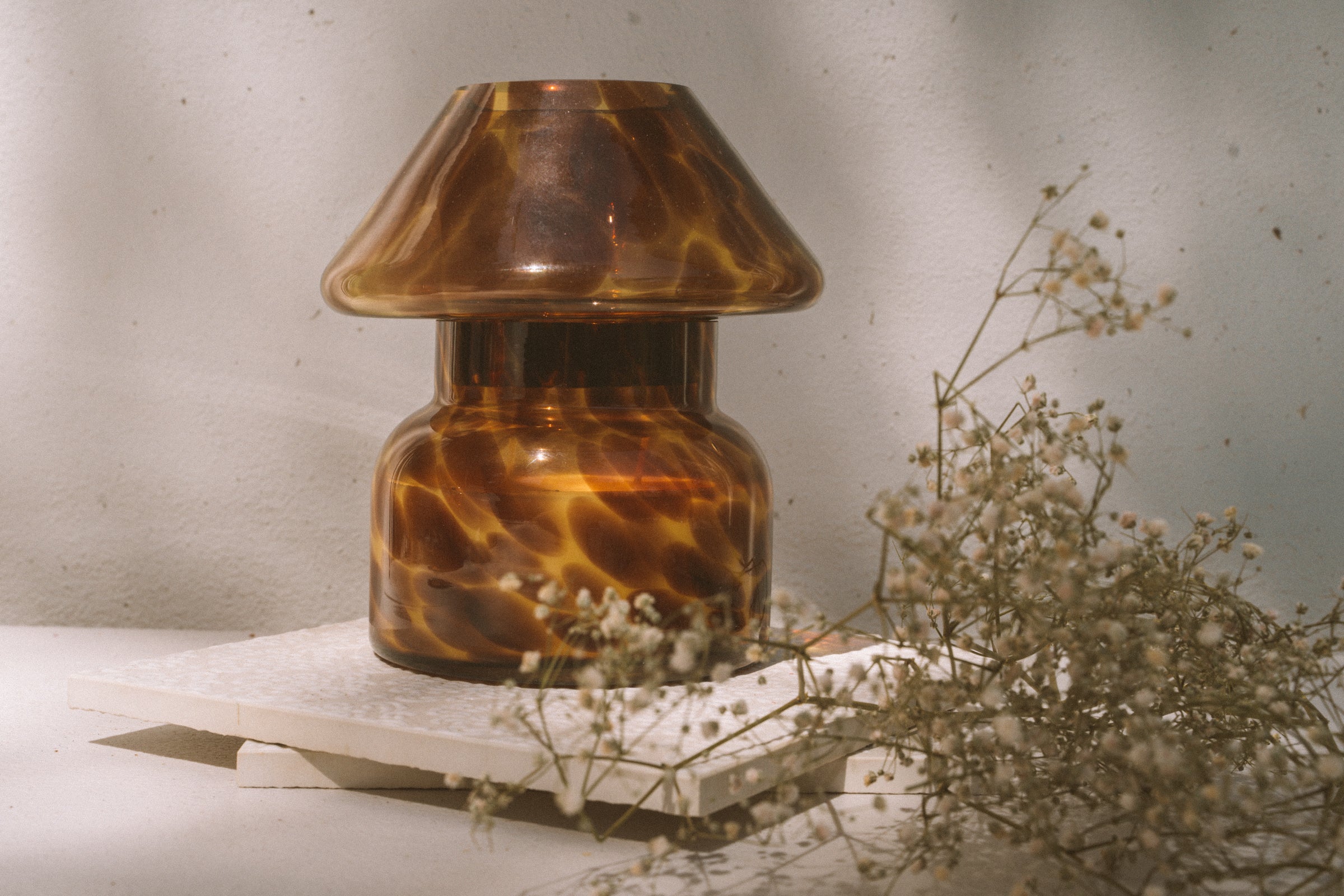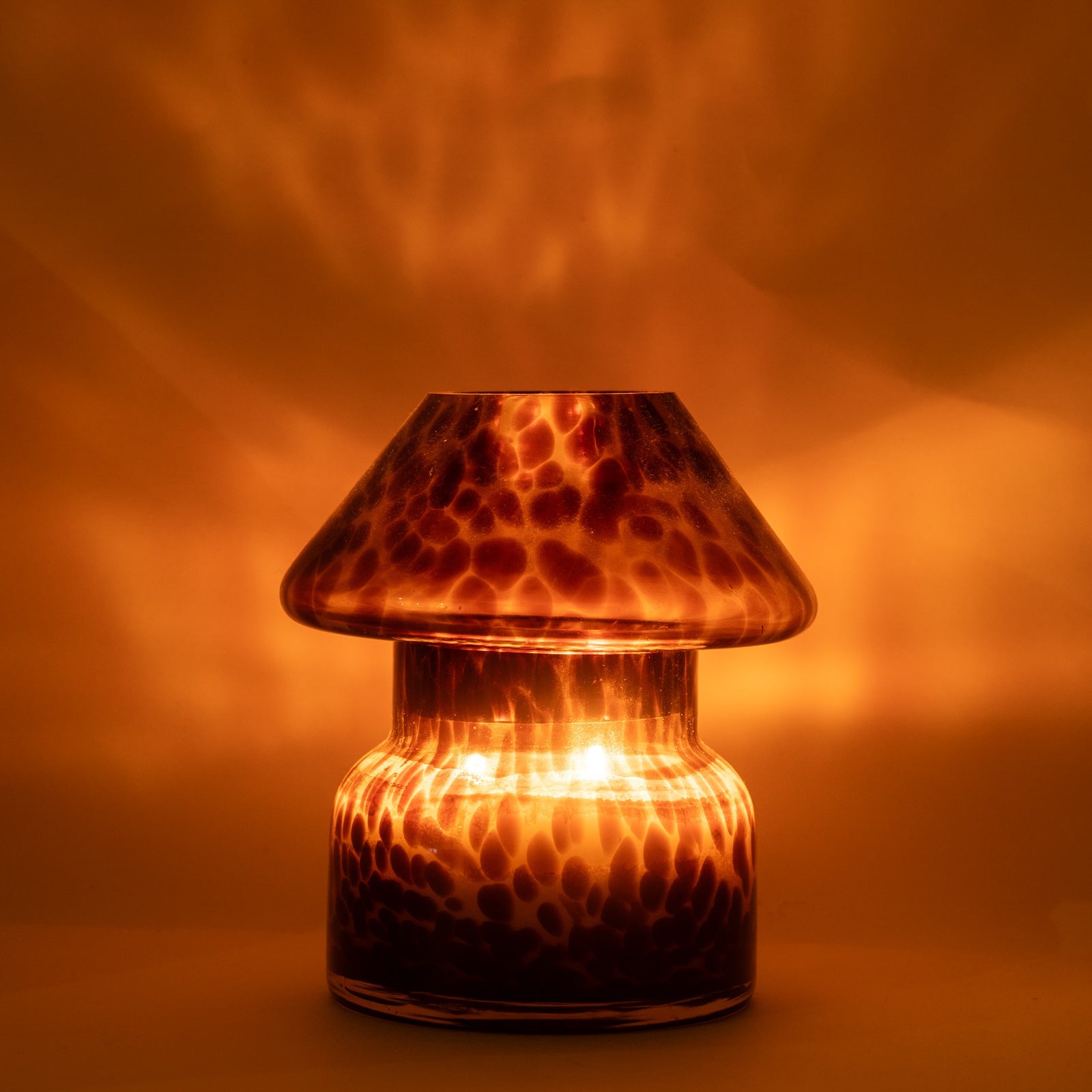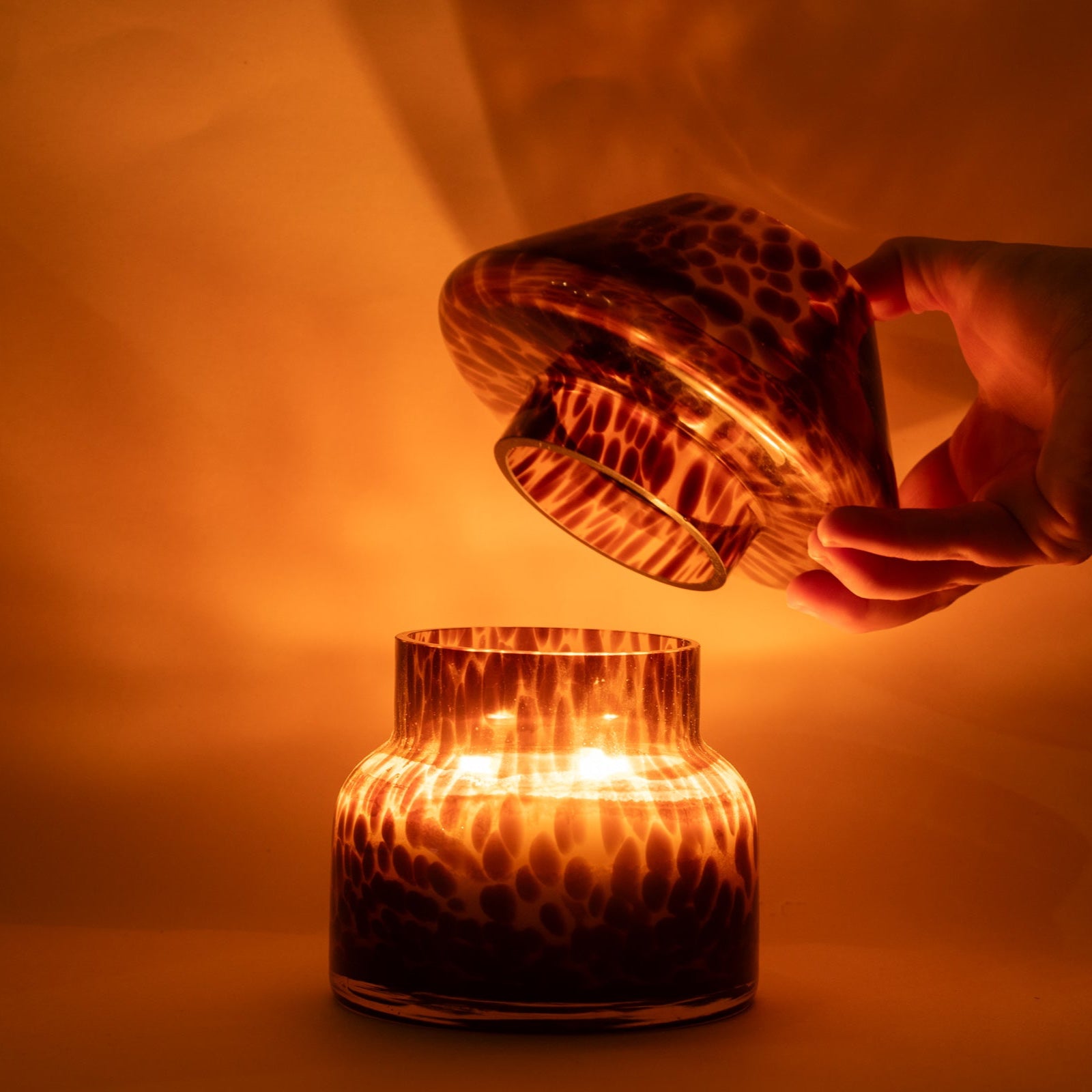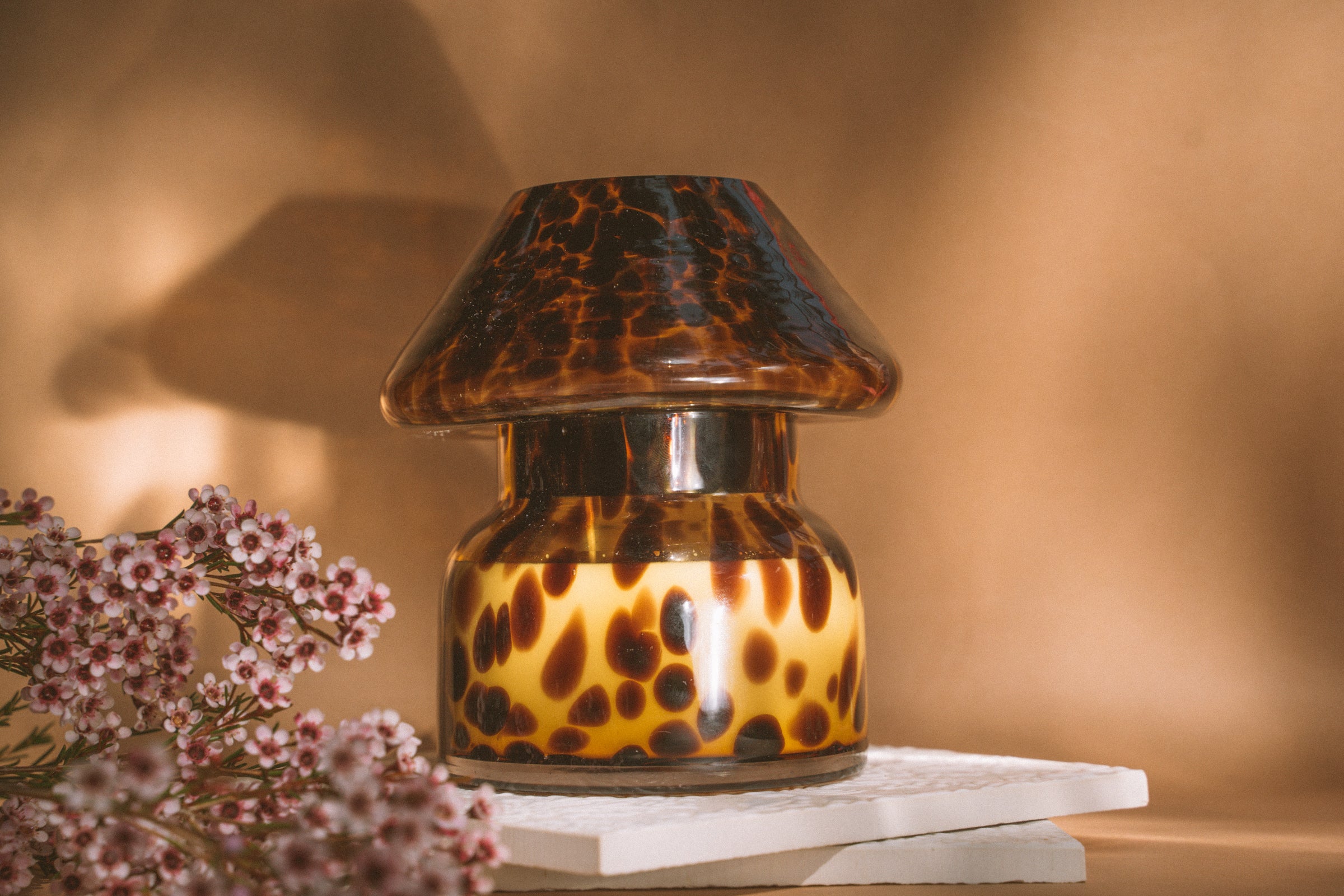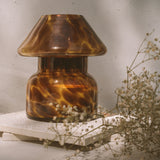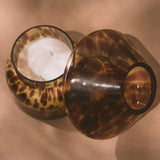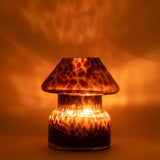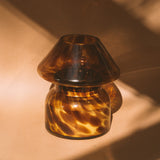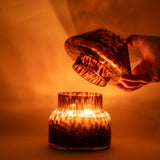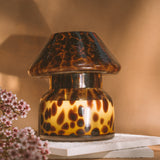 SUSTAINABLE CANDLE LAMP - LEOPARD
Description

Our sustainable candle lamp is a unique piece that spices up any decor. With a retro aesthetic, mushroom-shaped glass construction, and a 100% soy wax candle inside, this lamp will fill your home with a luxurious aroma. Let a flame or sunbeam pass through the glass and marvel at the beautiful shades of light in your space. When the candle has been used, place our olive wax refill in and keep your lamp twinkling and your home smelling divine. Or, use it as a vase and inject a burst of color with fresh flower cuttings.


Our Leopard candle lamp has amber, yellow and brown glass markings. Every print is different and unique with differing colour density. Our candles are hand poured in Byron Bay.


Burn Time: approx 80 hours burn time.

Fragrance: Experience the luxury of Bourbon & Oak: a full-bodied, warming scent of oak-aged bourbon, with hints of rich leather, caramelized vanilla, and light spices. Fill your home with an inviting, comforting atmosphere!

Notes: Bourbon, Peach, Oak, Leather, Amber and Patchouli.

Candle Cautions: Please never leave a flame unattended. Place candle lamp on a heat resistant surface and use protective gloves when taking off the lid to extinguish flame, as glass can get extremely hot. 
Materials

This candle lamp has been hand poured by us using:
- 100% soy wax.
- high quality luxury fragrance.
- Two cotton wicks.

This jar has been hand moulded with glass to be heat resistant, then hand cast to create the top.

Please note: These are handmade unique glass lamps. Each one has an individual patterns, colouring and will have minor imperfections such as naturally occurring bubbles in glass.
Dimensions

Measurements: approx. 17cm height, 15cm width. Each lamp is hand-crafted so measurements may be slightly different.
Care Guide

Tips to help you get the most out of your candle.

- Always trim your wicks 7mm before each use. Tunnelling can occur if wicks are trimmed too short or black soot/ mushroom wick may occur if wick is left too long.

- Do not burn for less than 30mins or more than 3 hours at a time.

- Allow the candle to burn until the entire top layer of the candle is liquid, reaching from edge to edge across the candle (this can take anywhere from 1 to 2 hours for a single-wick candle and longer for a multi-wick candle, typically 1 hour per 1 inch of the candle diameter.

- Place candle in a non-draughty area away from small children, pets and flammable materials.

- Place Candle on a heat resistant surface.

- Never place candle on an uneven surface.

- Never leave flame unattended.
As seen in
"Here's Where To Shop Those Mushroom Candle Lamps That Keep Popping Up Everywhere."
"From coffee tables to mushroom shaped lamps, don't let your imagination stop you."
"I bought one of these Blossom & Sky Sustainable Candle Lamps for a friend and I am so obsessed with it that I am going to get one for myself."