The Original Sustainable Candle Lamp
A Unique Reusable Candle Jar | Hand Poured in Byron Bay
To create these sustainable candle lamps, skilled artisans meticulously hand mould glass into beautiful forms and infuse them with a unique coloured glass printing. Not only are they visually stunning, but they are also designed to be reusable. Once you have finished burning the candle you can simply place a refill inside to keep your lamp illuminated or repurpose it as a decorative vase. The hand poured candle (included) is made with 100% soy wax, high quality fragrance and poured in Byron Bay, making it an exceptional piece for the home and an ideal gift option.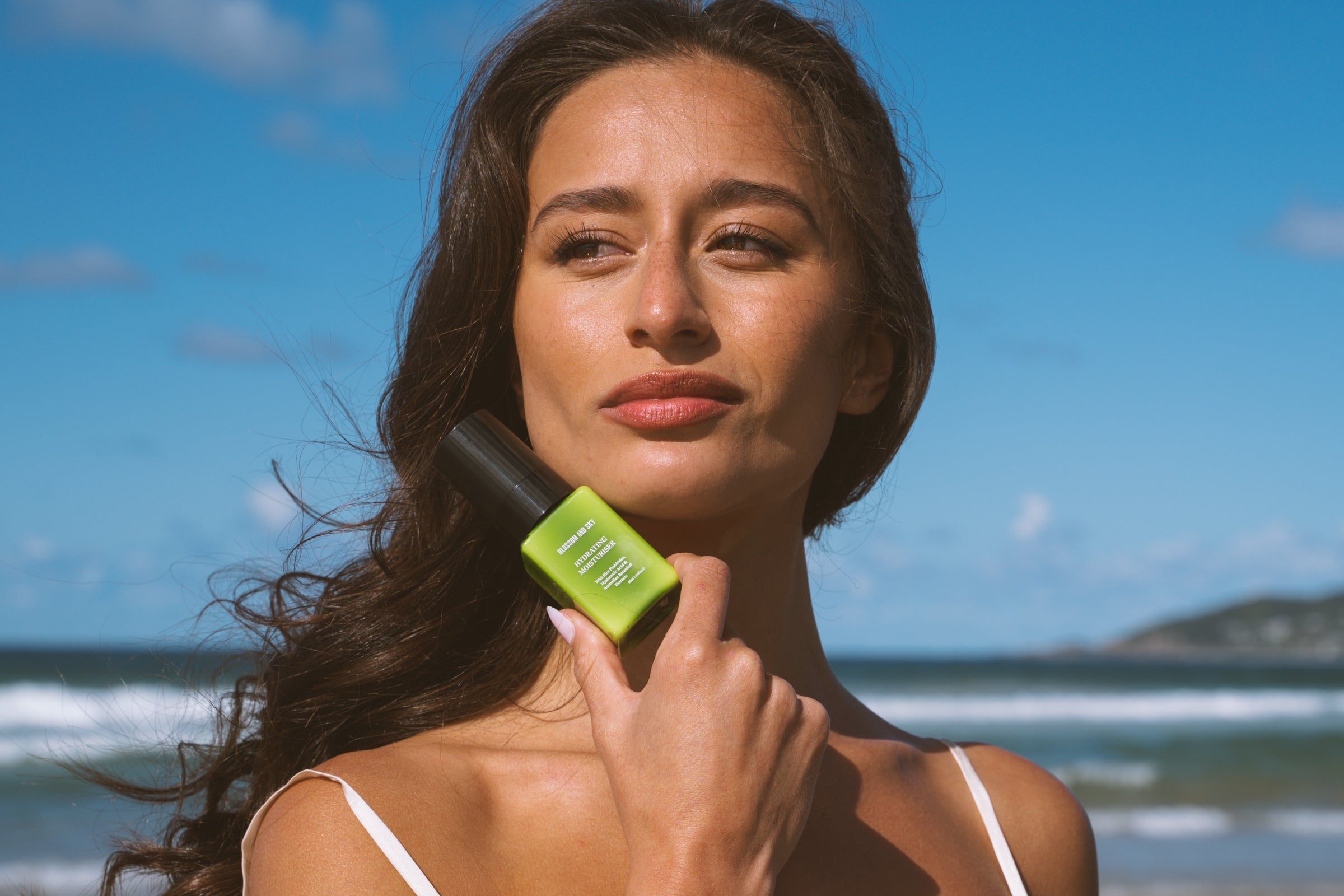 Blossom and Sky
Skincare
Discover our bespoke skincare collection we are proud to freshly announce. Our products have been formulated in collaboration with cosmetic chemists and proudly made in a sustainable manufacturing facility right here in Australia. Drawing inspiration from traditional skincare ingredients used throughout Asia and combined with Australian native botanicals, we are pleased to offer you a range of natural products that bring luxury to your skincare routine. What's more, our commitment to sustainability is reflected in our packaging, which is made from paper and recycled PCR materials where possible. We hope you enjoy it as much as we do!
Indulge in Ethically Crafted Jewellery
As seen in
"Here's Where To Shop Those Mushroom Candle Lamps That Keep Popping Up Everywhere."
"From coffee tables to mushroom shaped lamps, don't let your imagination stop you."
"I bought one of these Blossom & Sky Sustainable Candle Lamps for a friend and I am so obsessed with it that I am going to get one for myself."